ANNUAL MAY DAY PARADE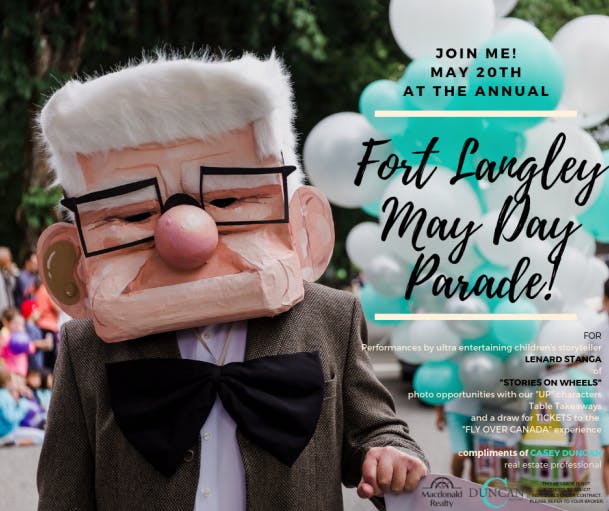 Are you going to the annual Fort Langley May Day Parade this year? If so, I will have a tent set up in the Fort Langley Community Park from noon to 4 pm. Like last year, my family and I are thrilled to sponsor ultra-entertaining children's storyteller Lenard Stanga of "Stories on Wheels." There will be seating, plenty of table takeaways, and a draw prize for tickets to the "Fly Over Canada" experience. Make sure to add this free event to your family's "must do" calendar. Send me a text at 778.847.7653 if you plan on going. See you on the 20th!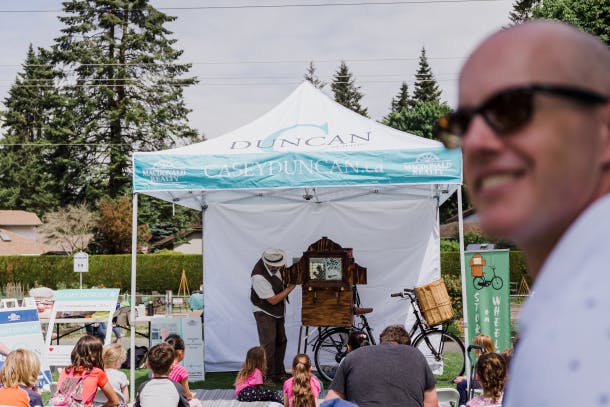 YOU DO NOT WANT TO MISS THIS!!!
"FUN IN THE SUN" FREE APPRECIATION EVENT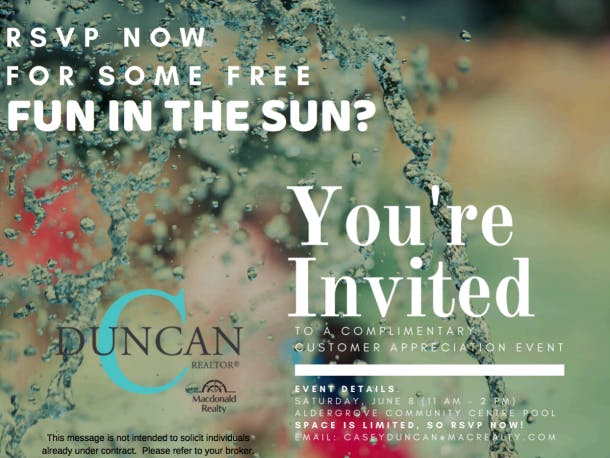 In recognition of your continued support of my business through subscribing to this e-newsletter, my family and I are excited to invite you to a hot FREE family event we are hosting at Aldergrove Community Centre Pool. We've reserved the "Lighthouse Lookout" and covered the cost of admission for e-newsletter subscribers and up to 3 guests. If you have additional guests, you will need to purchase your own entry for those individuals. The event will be held on Saturday, June 8th from 11 am until 2 pm. Space in this event is limited, so please RSVP. Those who reserve early will receive a confirmation email. Once capacity has been reached, all other interested parties will be placed on a waitlist. Please follow the instructions below to reserve your space:
1) Email caseyduncan@macrealty.com
2) The Subject Line of your email should read "LET'S HAVE SOME FUN IN THE SUN!"
3) In the body of your email, please include your full name and the full name and ages of any additional guests (maximum of 3 additional guests). This information will be supplied to the staff at the Aldergrove Community Centre Pool so that they know to whom they should be giving entry wristbands.
4) Each guest is encouraged to bring a minimum of one non-perishable food item for donation to the Langley Food Bank.
5) Once you receive your wristband, please check-in with me at the "Lighthouse Lookout" section of the pool. This is our reserved area that overlooks the pool. It has tables, chairs, and umbrellas. I will be collecting your food bank donations in this location.
6) Please bring your suits, towels, hats, sunscreen, life jackets, and anything else you think you and your guests will need to store your personal belongings and have a great time! I believe there will be a food truck or concession available as well for you to purchase snacks or lunch.
7) For those that attend, please stay safe and enjoy the day!